3D printing can be seen now in various fields like shoe making, buildings, prosthetics and many more. Listening 3D printing technology in the field of making functional quad copters or aircrafts is hardly shocking. Most of the quad copters are basic models that fit to racing and playing.
The four students of Simon Fraser University of Canada proved that this technology can be used for so much more. They developed a 3D printed security drone with few modifications. They turned the 3D printed quad copter into a highly functional drone which can also be used in emergency situations like in finding missing person or in case of natural disaster. They named their drone, Avian, and it is so multifunctional that their university is planning to deploy it.
These four students have come together from different parts of the world, named, Mark Anthony (Singapore), George Xu (Shanghai), Shakir Ali (India) and Akshay Budhiraja (Qatar). With their abilities and knowledge they together designed and perfected the Avian. The current design of Avian enables it to fly for twenty minutes autonomously at a time. But, this prototype manages to stay up for 35 minutes hopefully.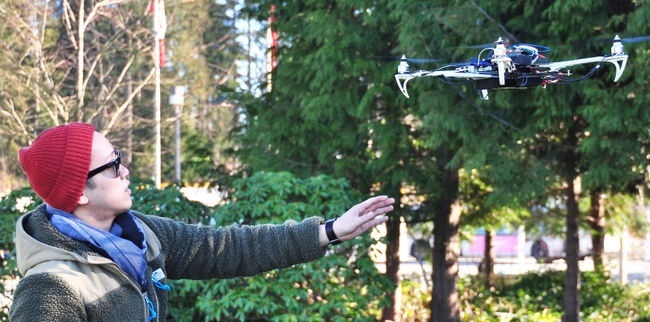 The students explained that the biggest difference in their quad copter is its connectivity; this drone can be easily connected to the internet or any Wi-Fi infrastructure that turns a toy into a tool. Another impressive factor of this drone is that it can continue its mission even when the internet connectivity has lost as it can also work on radio networks.
Of course, there are many drones in different shapes, sizes and abilities are available in abundance. Where similarly functioning security military grade drone will cost you at least $50,000, this Avian is very cheap as it costs you only $500 to design.