3D printing technology is not yet a subject, which is included in all universities. You may be able to find non-degree courses in 3D printing but finding a good university which offers a course in 3D printing is still a challenge. The best countries to study 3D printing are the USA, Japan, China, Germany, UK, Italy, Australia, South Korea and France. To help you out here are some of the top universities which are taking the initiative and introducing 3D printing into their curriculum.
Universities investing in 3D printing facilities include Harvard's School of Engineering and Applied Sciences, Cornell which is making groundbreaking research into 3D printing and NTU Singapore which has launched their Additive Manufacturing Center to develop research into 3D printing. The University of Connecticut offers work in metal rather than plastic and trains engineers and designers in 3D technology. Connecticut University students made headlines in 2014 by 3D printing a kidney. North Carolina State University has the Laboratory for Additive Manufacturing and Logistics. They also hold a large number of patents in the 3D printing field. The University of Sheffield has the Center for Advanced Additive Manufacturing. They focus on 3D printing for dentistry and biomedical engineering. NYU offers a certificate in 3D Modeling and Printing in their Center for Advanced Digital Applications.
Indian Institute of Technology Hyderabad, India
The first academic institute in India to offer a course in 3D printing. The university focuses on 3D printing being the future of industry and they look into the diverse uses for the technology. There is collaboration between Keio University of Minato, Japan and Deakin University of Australia in sharing research and information about the development of 3D printing technology.
Pennsylvania University
At Penn State students taking Introduction to Engineering Design can learn about the design and use of 3D printer. The university is introducing 3D printing studies into several departments including engineering, materials science, anthropology and architecture. Engineering students get to construct a 3D printer in their engineering design course. Aerospace engineering majors get to assemble a 3D model of the Lunar Lion Spacecraft using 3D printed pieces. They recently gained funding for their Consortium for Additive Manufacturing Materials and will focus on expanding the present spectrum of materials used in 3D printing.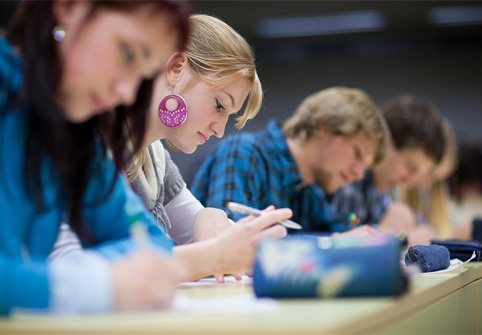 Queensland College of Art, Australia
Students studying Bachelor of Digital Media and Bachelor of Industrial Design will be introduced to the world of additive manufacturing. The emphasis is on understanding the technology and the many possibilities it brings to the design world. The college produced one of the first doctoral graduates in the world specializing in creative design for 3D printing.
Masters Degree in 3D Bioprinting
Queensland University of Technology and the University of Wollongong in Australia together with the University Medical Center Utrecht, Netherlands and the University of Wurzburg in Germany have partnered together to create the world's first Master's Degree in 3D BioPrinting or Biofabrication. The two year study program results in a Masters in Regenerative Medicine and Technology. Students will study at more than one of the collaborating universities and graduates will be the highest qualified professionals in this field.