For those who have doubted about 3D printing durability and what could be built with this technology, the news about 3D printed formula car might come as a shock for them. 16 student engineers from a Belgium based Group T hit the headlines with "Areion", it is World's first formula car made almost entirely of 3D printed parts.
The Areion was designed and built for the Formula Student 2012 challenge and tested on the infamous Hockenheim race circuit at Germany, where Formula 1 Grand Prix are also held. Areion takes approximately four seconds to accelerate from 0 to 100 km/h, and finally reached 141 km/h to top speed.
The Areion was created using a technology called mammoth stereo lithography, which is an additive manufacturing process developed by Materialize. This process is capable of producing many pieces up to 2100mm x 680mm x 800mm in size, which makes it possible for producing larger pieces such as car parts. It takes only 3 weeks for the engineer students to print the final parts used in Areion that weighs only 280 kg.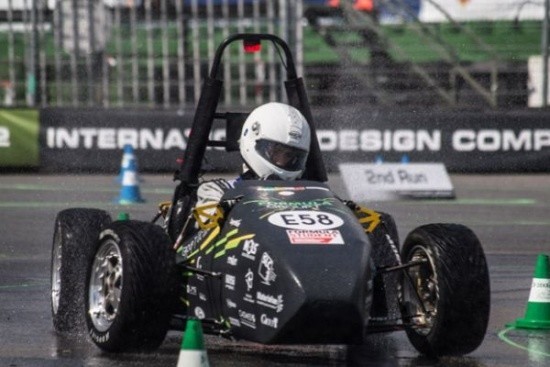 The front end of the Areion was designed in such a way that it reduces drag and increases the thrust; however the pods on the sides are built with cooling channels in order to optimize airflow to the radiator that forms a hurricane protecting the engine from water and dirt. Areion is also an environmental friendly project as it runs with an electric drive and the 3D printed parts are made from biocomposite materials.
The Areion finished two complete races and was awarded with 11th place in Hockenheim circuit and the Best Teamwork Award from Airbus for Group T. Areion's race is a must watch thing go on its website and enjoy the race.